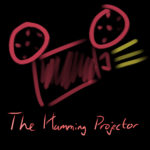 We had a chat with Simon McConway, one of the organizers of the Blackpool Film Collectors Convention in England. Although the episode focuses on the Blackpool convention, we discuss subjects that is relevant to any film collectors convention.
Here are some of the subjects we discuss in this episode:
What happens at the convention (the major events at the convention)
The background and history
Why should new people go there
Who are the new group of organizers, and how did they end up taking it over
What are the plans for the future
Other conventions we know about
The next convention will be Friday 24th – Sunday 26th of November 2023 at the Grand Hotel.
Links: